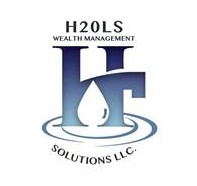 H20LS Wealth Management Solutions, L.L.C.
Financial Services Executive
Financial Advisor

Welcome! What exactly, is "Retirement Planning?" There is no right or wrong answer. Each person has his or her own definition. I can tell you that I consider "Retirement Planning" to be more than spread sheets and time tables. As a Financial Adviser, my goal is to help you make informed decisions about issues that affect your financial well being so you can achieve financial freedom. I will work with you to help you determine what's important to you in your life. Together, we'll create a road map to take you where you want to be. We have representatives in this office licensed and registered to offer products and services in a number of states and may continue their role with you regardless of residence. Licenses and registrations will vary by representative and some representatives may be licensed and registered in additional states. Please contact my office for further information.
View Our Customer Relationship Summary
CRN202209-271451